North State Software frameworks facilitate rapid development and allow our clients to focus on the value-added portion of their design, without having to build out all the infrastructure to make it work. Our frameworks are designed with extensibility and reusability in mind, so you can grow your products and duplicate your successes.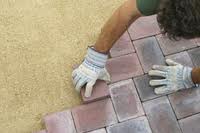 Our flagship product, The North State Framework™ (NSF™), is an object-oriented framework

for implementing state machine based designs. It includes an application framework and execution engine which make it easy to translate UML state machine diagrams into fully functional code.

Learn more about the NSF UML state machine framework. >>
Our proven software frameworks help our clients:
Eliminate unnecessary development
Improve quality
Reduce defects
Promote consistency of design
Reduce maintenance costs

Learn about a robot control system built on the NSF UML state machine framework. >>
Copyright 2014, North State Software, LLC. All rights reserved.